Capability maturity model
How does your digital investment strategy measure against the competition ?
Are you making pragmatic  technology investment decisions ?
We present 10 key technology capability areas ranging from integrated business planning and assortment optimisation to omni-channel execution and working smarter team to help retailers assess where their technology sits against the competition, the median and the benchmark in their particular retail vertical.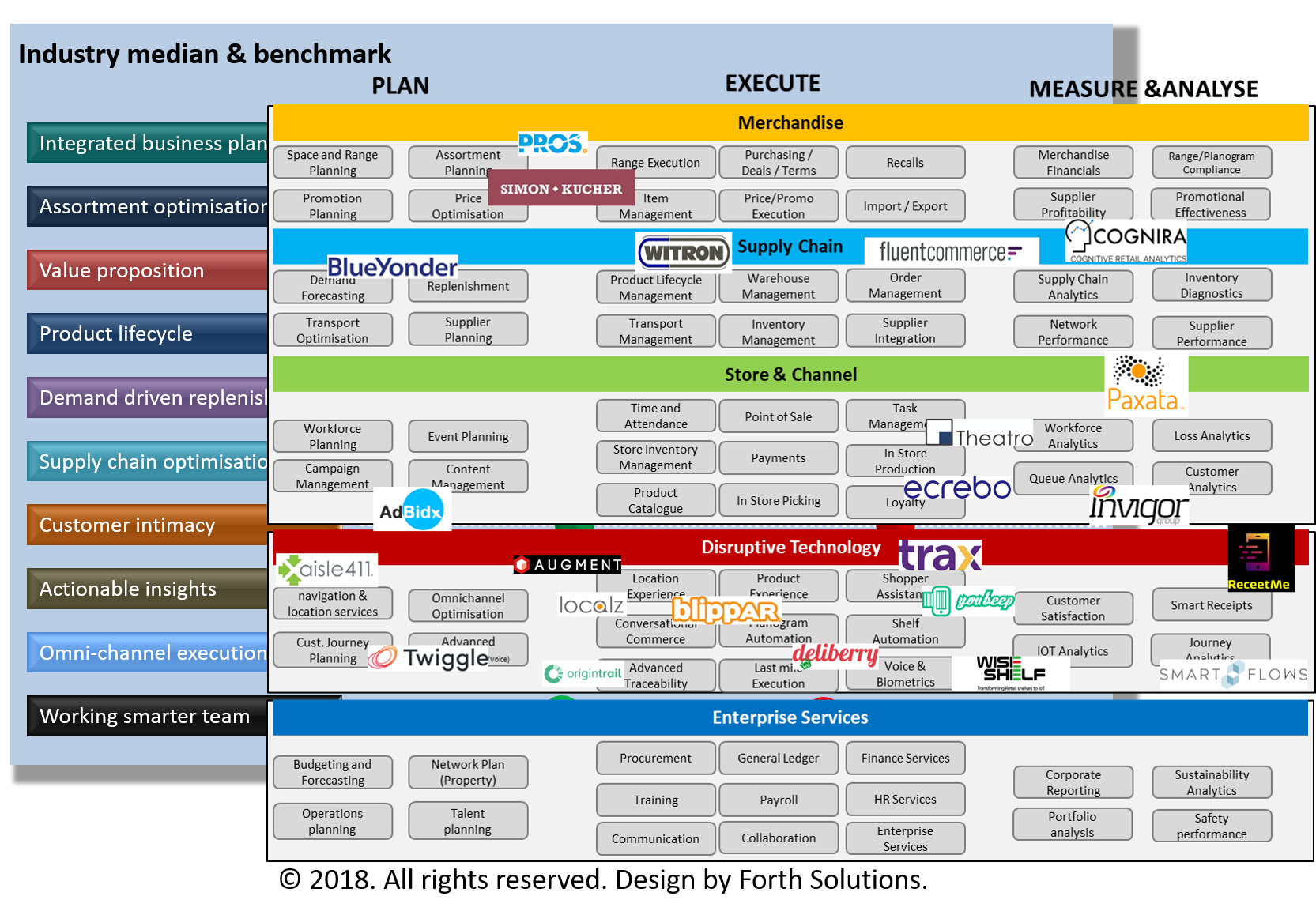 Architecture framework
 How do we future proof technology investments ?

How do we avoid costly mistakes ?

What is our digital transformation roadmap ?

We help retailers answer these questions by using our Retail Architecture Framework to describe the current state of technology, agree the future state, identify gaps, determine strategic technology enablers, create transformation roadmaps and build robust business cases to support them.