A tailored approach
We will walk in your shoes and understand your current and future customer value proposition

We will listen to the team and assess the gaps in your current technology landscape and capabilities

We will present you with practical digital transformation options, and

We will confirm a technology investment roadmap that delivers your business  ambition.

360o technology review
Organisational capability & talent

Infrastructure & applications

Operations and project delivery methodology

Vendor & partner relationships

Sourcing, support, maintenance and run costs
What are your business plans ?

Sustain recent growth ? Take advantage of the new normal ?
Create a completely new digital customer experience ?
Work smarter and deliver efficiencies to improve customer value ?
Outpace the competition and conquer the market ?
Create a "whole-of-business" view of the customer ?
One version of the truth supporting timely business decisions ?


Pragmatic technology
investment decisions
Dimitrios Bairaktaris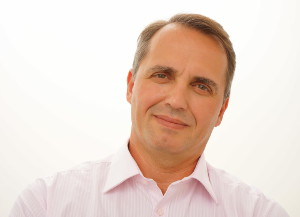 Dimitrios Bairaktaris (PhD, MAICD) the founding director of Forth Solutions, has over 25 years of experience delivering state-of-art digital solutions and technology services. Dimitrios has a proven track record in the architecture and realisation of multi-million dollar transformation programmes.