Data Driven Decisions
Must be at the core of supply chain planning and operations.  Still today, I visit distribution centres where trucks arrive without an Advanced Shipping Notice (ASN). I frequently discuss safety challenges with experienced operators that do not fully appreciate the value of  Transport Optimisation. I also attend technology vendor presentations where an integrated Demand & Production Plan can only be found under the future product feature list.

Transport Logistics Business Architecture Framework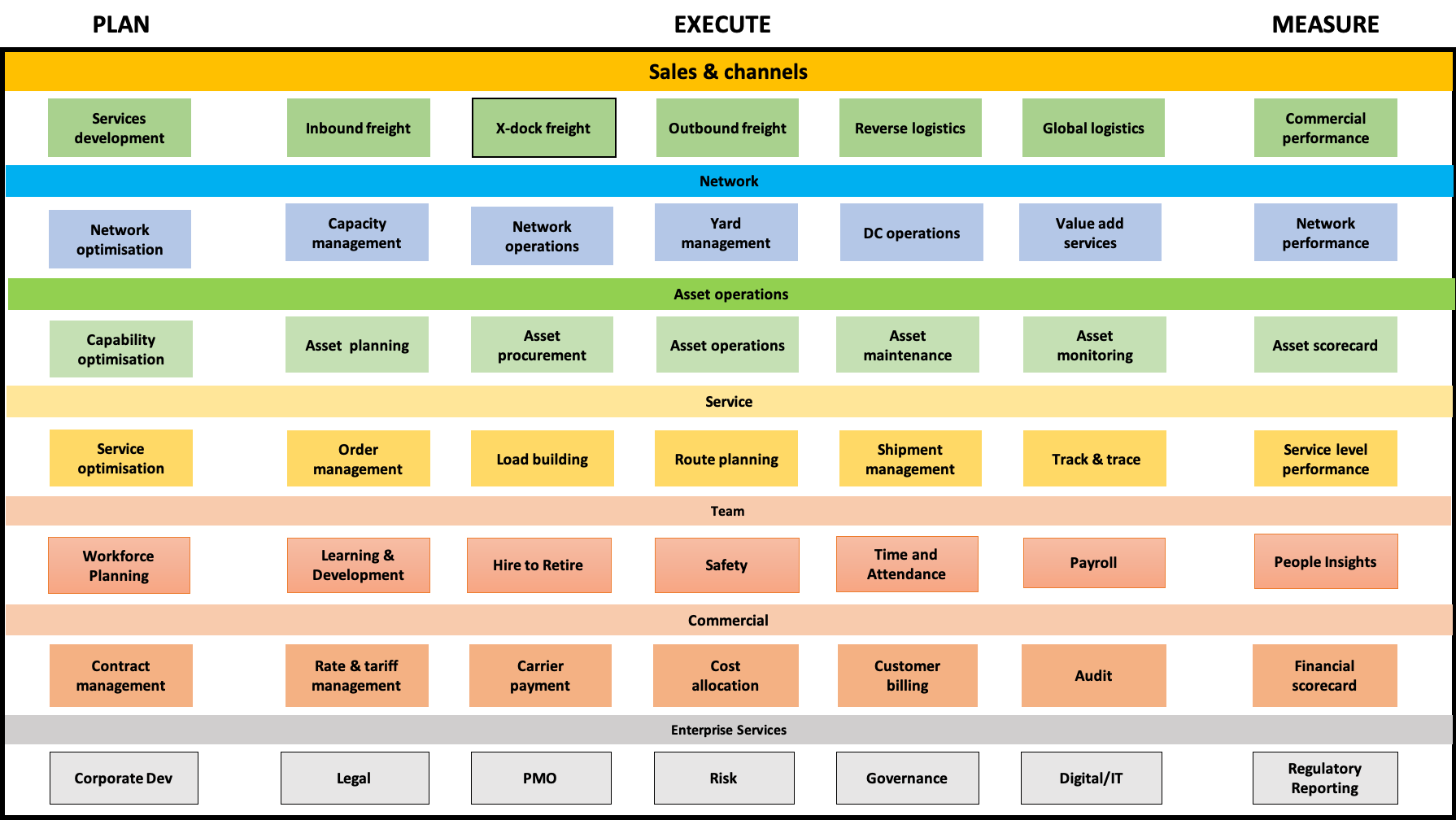 Pragmatic tech investment decisions
© 2016. All rights reserved. Design by Forth Solutions. Photos by DB
7 Must Have Data Flows
information flows for the modern supply chain, highlights recent developments, and maps the direct benefits derived from their implementation. All flows MUST HAVE information flows are supply chain OPTIMISATION enablers. Integrating the information to operational processes and systems allows us to create accurate, detailed and consistent views of future supply chain events and therefore PLAN for an outcome rather than REACT to a situation.